Mountain Hospice's Life Legacy Program:
Making Memories That Last
Creating Unique Moments for
Hospice Patients and Their Family
Mountain Hospice can help you or your loved one in ways that you will never forget. It is our goal to help give you and your loved ones precious memories that will last a lifetime. We enjoy smiles and find some very unique ways to make our hospice patients' days just a little brighter. Through the generosity of many of our partners and friends, we bring families and their loved ones together to fulfill special requests. We have accommodated family fishing trips, special days, and unique events specific to the lives of our patients.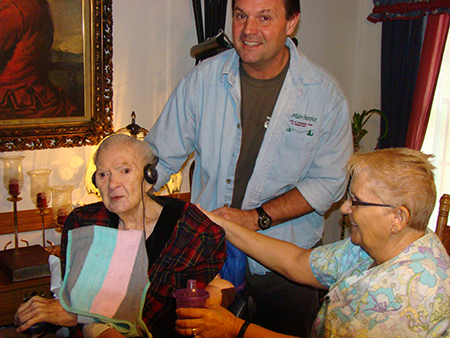 Precious Memories: A Priceless Gift for Our Patients
Our caring staff, volunteers, supporters, and donors work hard throughout the year to assist our hospice patients and loved ones by making some of their final moments as enjoyable and memorable as possible. Simple events can be filled with great meaning for our patients, and we are honored to have the opportunity to be a part of making these very special times a reality. When wishes are fulfilled, dreams come true and precious memories become a priceless gift.
Mountain Hospice Goes Above and Beyond for Each Patient
We feel honored that we have been able to fulfill many special requests for our patients and their families. At Mountain Hospice, our goal is to truly go above and beyond for each and every patient. We welcome you to become part of our family and look forward to becoming a part of yours. For more information on our Life Legacy program or to make a donation, contact us at 1 (888) 763-7789.